---
Hadn't heard of it until you posted the above.
It's pretty weird, though. I can understand
why
it's viewed by some as sinister because I'm one of those that
does
see it as sinister. It could be some marketing campaign designed to heighten the profile of a brand or individual, I suppose. Or information overload reverse propoganda. Or something else entirely.
As you say, no doubt the debunkers rationale will be as interesting to watch as the content itself. Possibly moreso. I do love to see opposing mindsets in action.
Perhaps Hidden In Plain Sight really is starting to crumble. It can be difficult to explain the phenomonem of HIPS cogently, but my daughter recently and inadvertantly described to me an excellent example of it. She has been a lifelong fan of The Simpsons, watching it from a very young age to around 13 years old. She then stopped watching it and only began re-watching it a few months ago, now in her early 20's. After watching a few, she rushed to tell me that she couldn't believe how many adult jokes, insinuations and double-entendres were buried within The Simpsons
that she had no idea were there when viewing as a child
. it was really quite a shock for her. She is now watching them in a totally different light.
Mayhap we are evolving individually, as adults, to see through the fog. If this is the case, there may be quite a few shocks coming.
---
initial thoughts...
main issue: it seems like pedophiles operate with impunity on youtube. why?
this is the question that'll be forgotten if #elsagate takes off... however, my prediction is that unlike pizzagate this will remain strictly among the fringes of the MAGAsphere, only thing to come out of it will likely be some
uptight fundies
scutinizing spidey vids for cultural marxist perversion)
secondary points:
- youtube play counts and algorithms are being manipulated(?) by companies producing thousands of low quality, repetitive/nonsensical
vidz for kidz
that somehow get away with using trademarked characters despite their high visibility and popularity
- youtube algorithms are also being exploited by pedophiles who add cartoons and kids stuff to playlists thereby connecting bootleg superhero/cartoon clips with far more sinister material (a decent two-part video series documenting this can be found
here
)
- for-profit "conspiracy" hucksters on youtube are now pushing this in a way that conflates both issues (weird cartoons/pedos on youtube). one of the more popular youtube detectives covering "elsagate" claims that the people behind the Spiderman/Elsa videos are... get this... bankers!!!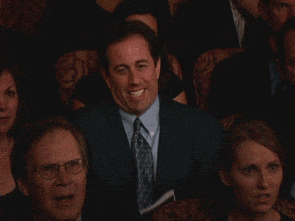 I'm reminded of that interview with the Dutch whistleblowing fella from a few months back... he started off with a little bit of John Perkins-tier talk about the exploitative nature of the World Bank/IMF before jumping right into promoting The Protocols and insinuating that
Jew Bankers
are sacrificing gentile children and subverting
wholesome aryan capitalism
...I don't know
I'm getting this vibe a lot on the net recently, maybe I'm being paranoid!
---
Posts: 59
Joined: Mon Aug 07, 2017 12:00 am
It could be some marketing campaign designed to heighten the profile of a brand or individual, I suppose. Or information overload reverse propoganda. Or something else entirely.
In my mind it is an obvious agenda to normalize degeneracy in childrens minds. I have studied the situation in depth and the "antics" have an occult overtone that cannot be missed by people who know what to look for, in my opinion.
Being familiar with the routine and methods used on children destined to become mind split altars in service of the cult I cleaarly see these reflected in the "antics" of the videos.
In my opinion this is just one component of a full on assault through every availabe medium to normalize these control tactics in the minds of children.
This is just one facet of a very sinister agenda in my opinion.
exodus refugee
---
dusty - it's veering from the core of elsagate a little, but you've noted that bankers are being drawn into the fray as possible perpetrators.
What is your opinion regarding the
power
that lays inherent in the ability of Western society banks to issue our medium of exchange?
Assuming the issue is divided into (roughly, approx) three trains of thought;
- The banks are a privately owned and operated cartel that collude to enrich themselves and their friends at the rest of society's expense, receiving special priviliges from a governmental system that has been engendered, over time - by the banks themselves. They control the money, which controls society, so they can control anything they wish to.
Mindset:
Those that disagree with the above are blind; Those that can see it as above are enlightened.
- The banks are a necessary entity to maintain stability in a system that is constantly trying to undo itself. The banks work hand in hand with the gov't, as a sub-branch of gov't itself, regulated to the greatest extent possible - and worthy of praise as a stablising force despite their shortcomings. We have to have money for society to function at all, so better the devil we know.
Mindset:
Those that disagree with the above are conspiracy theorists, driven by anti-semitic undertones; those that can see it as above are 'normal'
- The banks? Who gives a shit?
Is this a fair assessment?
---
Posts: 59
Joined: Mon Aug 07, 2017 12:00 am
Is this a fair assessment?
They dynastic banking families are the very core of the rot.
exodus refugee
---
Who is online
Users browsing this forum: No registered users and 1 guest